Walk the Land winter tracking excursion at Rhinebeck's Vlei Marsh! Learn to identify wildlife through tracks and other tell-tale signs.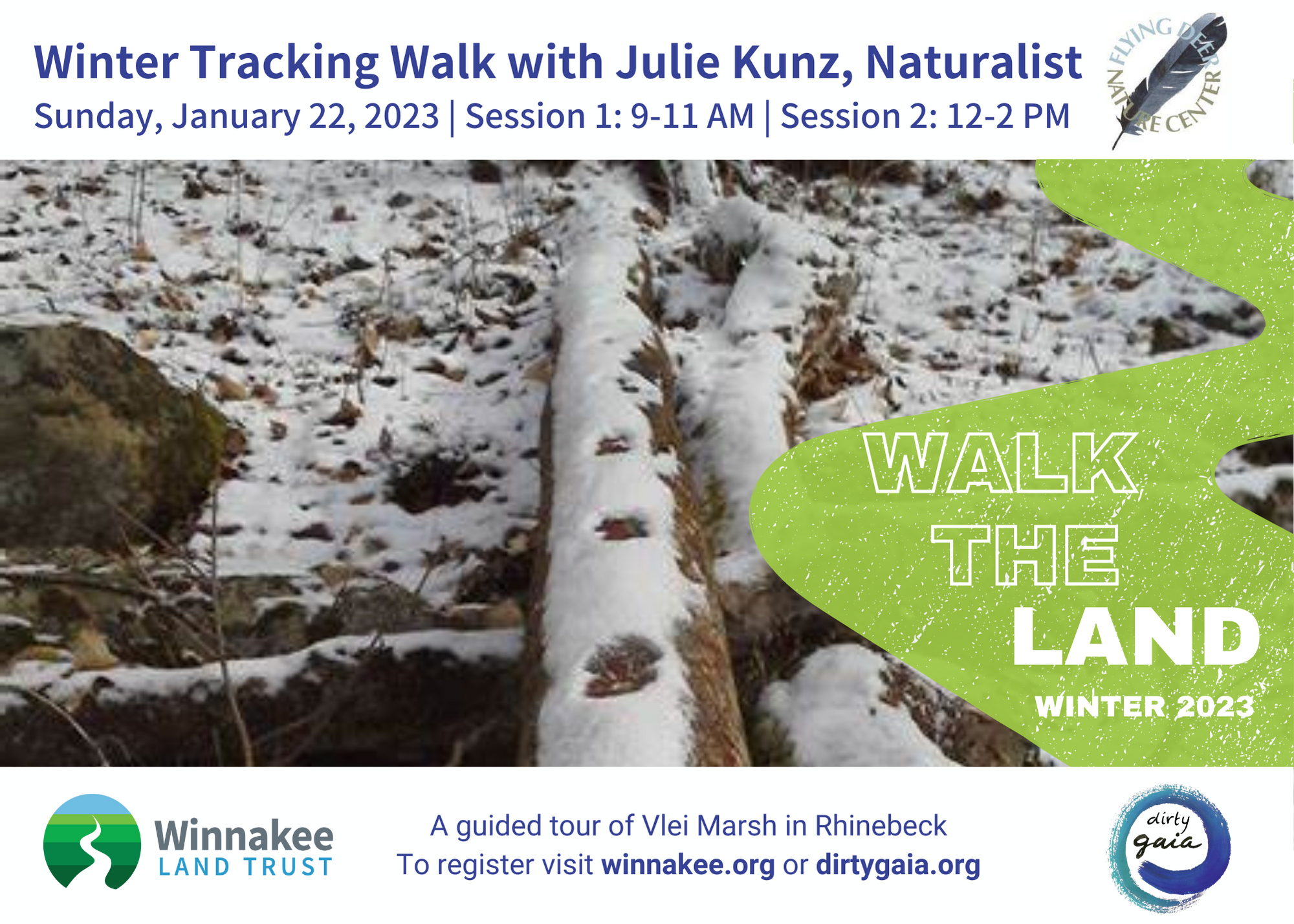 Join Erik Kiviat, executive director of Hudsonia Ltd. to hear expert advice on how (and when) to manage invasive species. This talk is free and open to the public and will be held at Morton Memorial Library in Rhinecliff on September 21, 2022 6:00 PM. Questions about the event? Email hello@dirtygaia.org.
Join forager extraordinaire Dina Falconi of #foragingandfeasting fame for the third seasonal installment of our Walk the Land series, a Dirty Gaia partnership with Winnakee Land Trust. We'll return to the eco-diverse site of Vlei Marsh Preserve in Rhinebeck, this time to explore the land's plants and funghi. As we traverse Vlei's paths, Dina will share her extensive knowledge, including unique methods of plant identification, and reveal the nourishing and healing properties of the species around us. Space is limited, and registration is required, so don't dally.
Register now!
Guided spring bird walk in Rhinebeck's Vlei Marsh Preserve with Dr. Alan Peterson of the Ralph T. Waterman Bird Club.
Register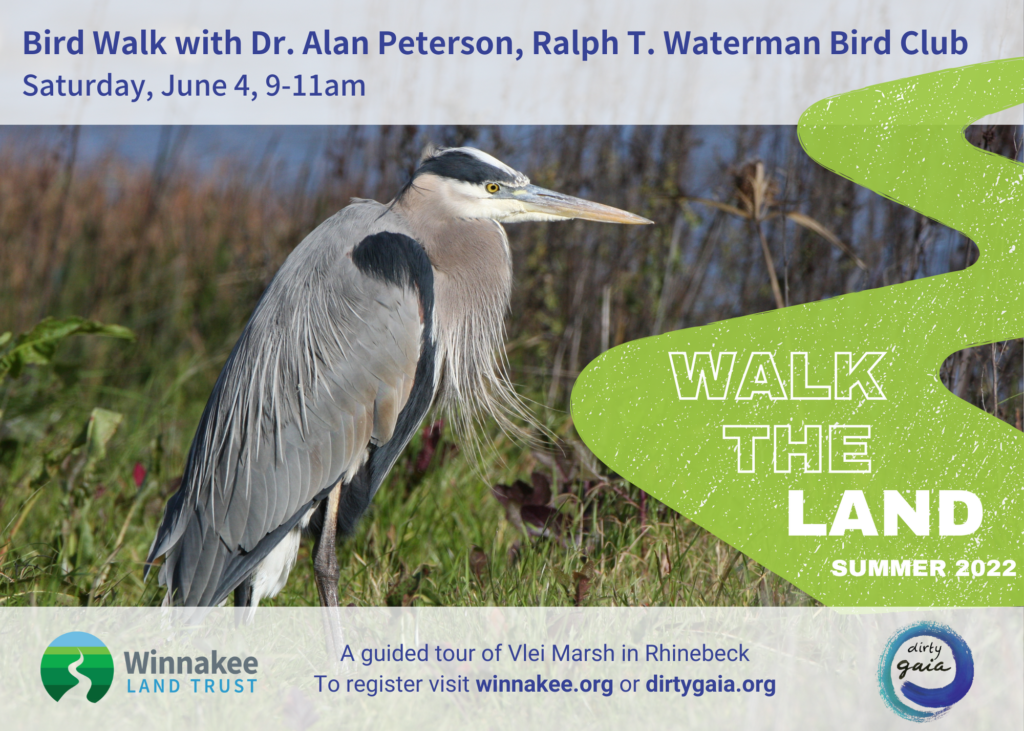 Walk the rich woodlands of Vlei Marsh and learn to read a forest's backstory—from farming to fires to storms—by observing its subtle clues.
Register
Suzanne Kelly of Green Owl Farm in Rhinebeck will share her knowledge of growing and curing saffron, the world's most expensive spice, and we'll join her in the harvest of these remarkable aromatic crocuses, removing their delicate threads of saffron by hand.
Register here
Ever seen a cucuzza longer than a baseball bat? Hugelkultur? A mini-farm overlooking the river? Check out the inspiring edible gardens of Rhinecliff and Rhinebeck! We'll give you a map so you can tour at your own pace. Our annual garden tour will be held Saturday, August 20,  from 10 am to 1 pm.  
Register here
Join us on Thursday, April 7, 2022 from 6:00 - 7:00 PM EDT for a virtual talk with Apiarist Grai St. Clair Rice. Learn about the relationship between honeybees and flowers and how to plant pollinator-friendly gardens.
Register now!
Learn how to convert recycled containers into mini winter-proof greenhouses and get your summer garden started—right now!
Register now!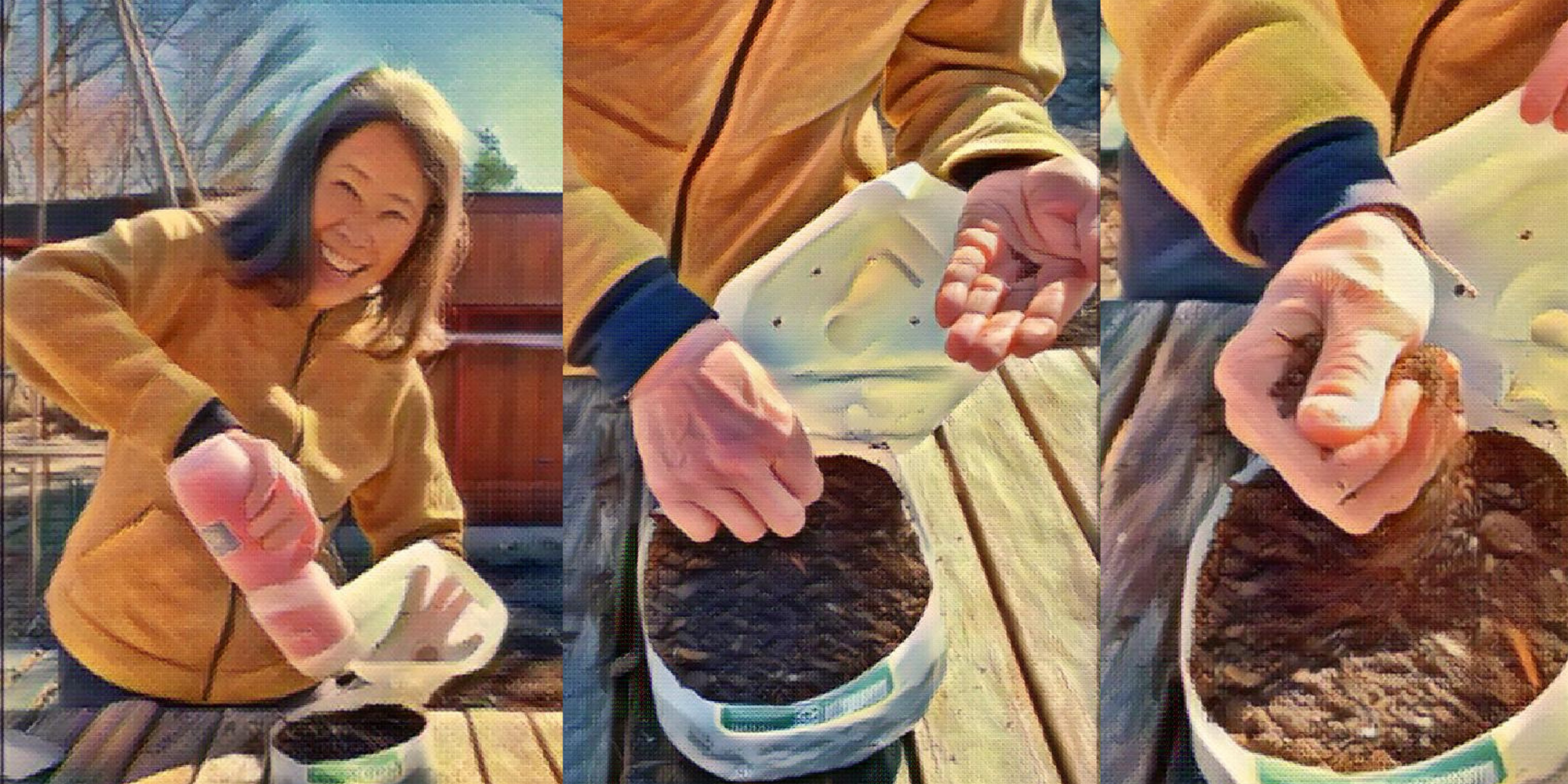 Family-friendly farm-based event with an introduction to biodynamic practices followed by a farm and cheese-cave tour and fresh yogurt tasting.
Register here