Share Your Harvest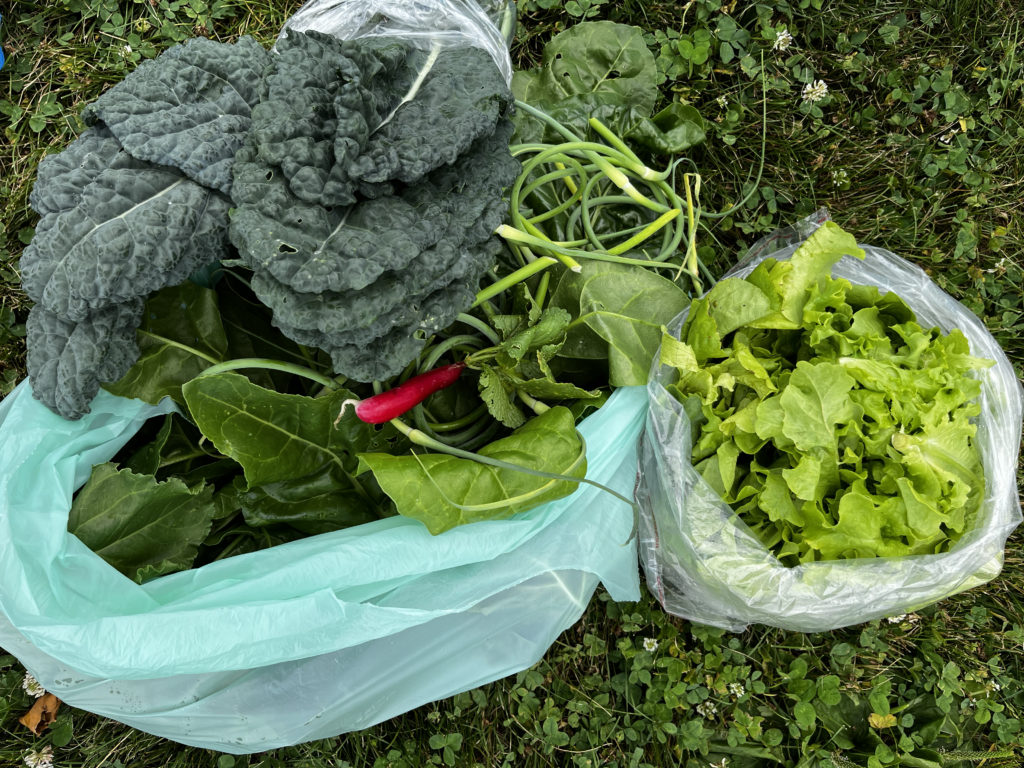 Those of you with edible gardens know that July tends to be a month of abundance—kale, chard, lettuce (the warm weather varieties, at least), collards, snap peas, basil, dill, beets, radishes, and the early onslaught of zucchini. Even the tomatoes are coming along.
Not everyone is so lucky. Given the recent increases in food and gas costs, more of our neighbors are finding it difficult to afford the fresh produce that some of us take for granted. So, for this month's Nurture Nature ask, we hope that you'll donate some of your garden produce to a friend in need or to one of the food pantries in your area.
Here in Rhinebeck the pantries are located at Church of the Messiah, which receives donations on Friday mornings between 8:15 and 9, and Rhinebeck Reformed Church, where coolers are placed on the patio to receive donations on Mondays from 2pm to 6pm. A quick Google search should surface food pantries wherever you are. Just be sure your greens, etc. are washed and in good condition (meaning, you'd be happy to eat them yourself). If it's a rare vegetable or unusual heirloom variety you're donating, attaching a simple recipe will help pantry-goers know how to prepare it.
As Robin Wall Kimmerer, a scientist and the founder/director of The Center for Native Peoples and the Environment writes in Braiding Sweetgrass; Indigenous Wisdom, Scientific Knowledge, and the Teachings of Plants: "Wealth among traditional people is measured by having enough to give away….In a culture of gratitude, everyone knows that gifts will follow the circle of reciprocity and flow back to you again. This time you give, next time you receive."
By sharing your harvest with others, you receive their heartfelt thanks—and ours.
Tag us when you #washanddrop your produce at a pantry! #dirtygaiahv
—Margot Dougherty